High Tide at Kaluakai Beach #14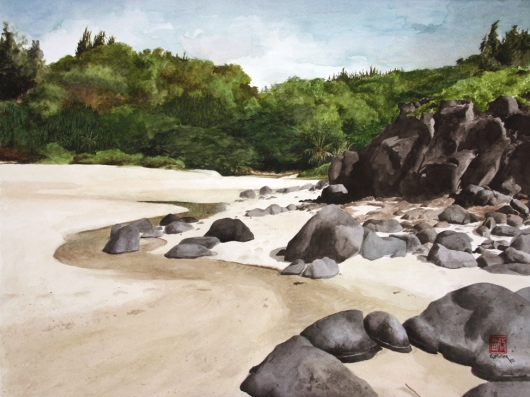 Purchase High Tide at Kaluakai Beach Art Prints
Orders placed November 13-29, 2020 will be fulfilled starting on November 30, 2020.
5x7 matted to 8x10" Art print
8x10 matted to 11x14" Art print
11x14" Paper giclee
16x20" Paper giclee
Set of 8 Greeting Cards + Envelopes
Single Greeting Card
$4.00
Tags:
kilauea
beach
Hawaii watercolor painting by Kauai Artist Emily Miller
2005
Artwork Dimensions (unframed): 24 x 18
Original painting Sold
Kaluakai Beach, on the property of Na 'Aina Kai botanical gardens. At high tide, the ocean waves reach far up on to the sand, creating short-lived pools and rivers.
View more: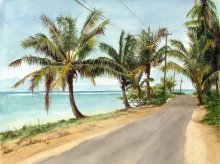 North Shore Kauai